Cloud costs, loved by developers.
Supported Clouds
Supported Integrations
Supported IaC Providers
Coming soon:
Infracost VS Code Extension

Cloud cost estimates, as you write code
👩‍💻 Designed for Engineers writing infrastructure as code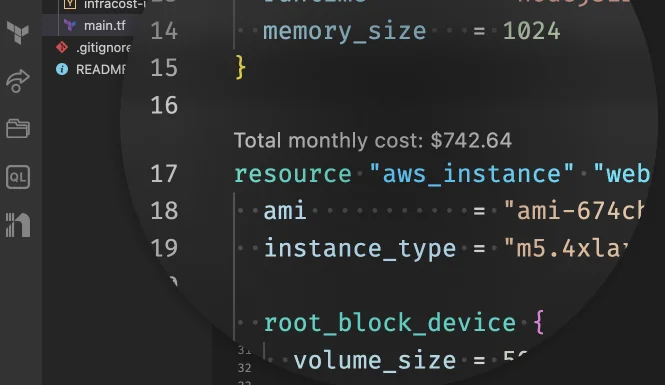 Infracost CI/CD

Cloud costs for engineering team review
👩‍💻 Designed for DevOps, SRE, Platform teams
Infracost Cloud

Proactive cloud costs for Team Leads and FinOps
👩‍💻 Designed forEngineering teams, team leads, managers and FinOps
Create your free account today!
Shift cloud costs left, and put it into your engineering workflow now.